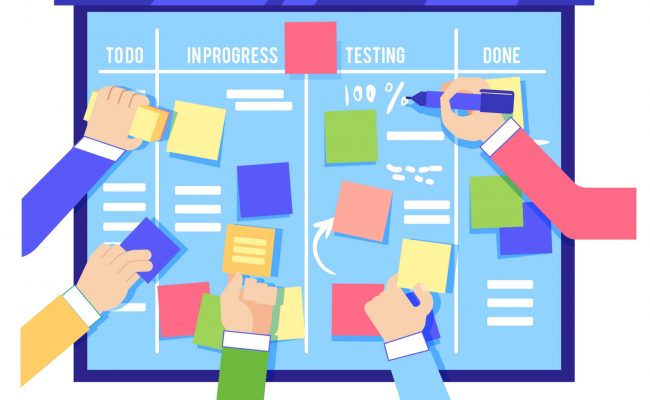 Project Management for HR Professionals
Date: 26 – 27 June 2023
Time: 9am – 5pm
Location: Virtual Session
The business world is changing rapidly driven by the pandemic, remote and hybrid workforce, pervasive digitalisation, enabling technologies, and the gig economy. Organisations are scrambling to re-strategise, re-prioritise, and adapt to a multitude of workforce changes.
HR department being charge with the most valuable assets of any company are bearing the brunt of workforce changes. To face the great challenges, HR professionals are adopting lean six sigma and project management to instill collaborative culture changes in order to achieve radical and sustainable business growth.
There is also the increasing trend for HR professionals to enhance their capacity and confidence to lead projects and participate in cross-functional projects to improve the business bottom line with fewer resources. Project management has also been identified as a business acumen competency for HR professionals in all sectors around the world who wish to upskill and advance their career growth.
This two-day workshop is designed for HR professionals to achieve competitive advantage to meet the challenging global trends and in-demand skills that impact their work and career growth.
Participants will benefit from this heavy focus on application and experience-based learning using company project and exercises to hardness critical core skills and immediate application on company projects.
Master the fundamentals of project management principles, concepts and techniques developed by the Project Management Institute (PMI) to manage project successfully.
Leverage lean and six sigma skill to resolve problems permanently and achieve radical improvement in business operation.
Learn high-demand "biz-tech" skills taught by industry practitioners with global project experiences using real company projects vs theoretical concepts.
Augmenting not just knowledge and skills but also building confidence, agile and resilient mind set to drive competitive advantage in career and business.
Business case used throughout the training
AGCO is a global leader in the design, manufacture and distribution of agricultural solutions and delivers high-tech solutions for farmers feeding the world through its full line of equipment and related services.
The company poultry sales were not doing well despite increasing market opportunities. In addition, the company had high employee turnover and poor customer satisfaction.
During the management meeting, sales, manufacturing and field installation managers feedback that manpower shortage was a major reason. The HR team had worked hard to fill the vacancy but the situation repeats again after a short period. Finally, the managing director requested the senior HR manager to lead a project to fix the situation and improve the sales by end of the year.
What would you do? How would you approach the situation?
How would you plan to start the project and ensure it is successful?
Finally, find out what and how the senior HR manager lead the project with a small team, successfully managed the manpower issues, change the organisation culture, achieve sustainable sales growth and promoted to HR director in the end.
Directors, Vice Presidents, Business Partners, Professionals, Consultants, Department Heads, Managers, Executives, Officers, Supervisors from major functions such as:
Human Resources
Administration, Compensation and Benefits
HR Projects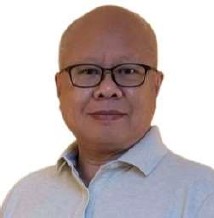 Henry Low
Qualified PMP Practitioner (PMI), Qualified ACTA Trainer
Henry, with over 22 years of overseas project management experience at multinational companies like AGCO, Faiveley, Panasonic, and Otis in Singapore, China, the Middle East, and Canada, is also an experienced Lean practitioner in the Asia Pacific region. During the time when United Technology Corporation implemented their Lean program, he led a team in Otis to receive the first global facility silver certification for manufacturing and bronze certification for service concurrently.
Henry is a qualified PMP practitioner from the Project Management Institute and a qualified ACTA (Advanced Certificate in Training & Assessment) trainer from the Singapore Training and Development Institute and received his MBA from Kellogg North Western University & HKUST in 2002. With his rich experience in project management and Lean, he has developed this workshop to meet the growing demand for project management competency with Lean thinking and data analysis for HR professionals to achieve competitive excellence individually as well as for the organisation.
Agenda
Course Outline
Day 1
Introduction to project management
Introduction to Lean Six Sigma concept
Exercise – Lean Six Sigma application
Introduction to project initiation phase
Day 2
Project planning phase
Exercise – How to develop a project plan
Project execution and control phase
Project closing phase
Virtual Session
26 – 27 June 2023, 9am – 5pm
Launch rate till 6th of April 2023
*8% GST applies to Singapore based companies and individuals.
**Group discounts applicable.
***This course is HRDF claimable for Malaysian-based companies.
All bookings are final.
Should you be unable to attend, a substitute delegate is welcome at no extra charge.
HRO Masterclass Series cannot provide any refunds for cancellations.
HRO Masterclass Series reserves the rights to alter the programme without notice, including the substitution, amendment or cancellation of trainers and/or topics.
HRO Masterclass Series is not responsible for any loss or damage as a result of a substitution, alteration, postponement or cancellation of the event.
"I'm glad attended this training. I like the application of lean six sigma to set the right direction to start the project. Most important, it's set the stage to build collaborative changes in the function organisation."
– Senior HR Manager, Panasonic Beijing
"The workshop was packed with quizzes, tools, templates and exercise. It's really useful to enhanced my learning experience and application in my work and beyond"
– Assistant HR Manager, Q&M Enterprises
"The training is enriching and practical orientated. I am more confident to lead and contribute to cross-functional projects for my company."
– HR Executive, Synergy Engineering Limited
"I had benefited much from this two-day workshop. The training is comprehensive and useful for my current job and career advancement."
– HR Department Officer, MCSB System (S) Pte Ltd
"I like the workshop developed with real-life experiences and valuable best practices useful in my work. The trainer is experience and patience to answer my questions. Highly recommended workshop."
– HR Director, Transtech Manufacturing China
"The training exceeded my expectation. The course is practical and the exercises highly relatable to the real work situation. Strongly recommend to anyone running projects."
– HR & Admin Manager, Innovative Automation
"One of my best values trainings. The course are experience and application focus. I like the exercise which is helpful to hardness my learning experience."
– HR Manager, System Pro Support Pte
"This course had helped to upskill my knowledge in problem solving and project management. I am more confident to lead my HR team and company projects."
– HR Department Head, ACE Contraction Limited