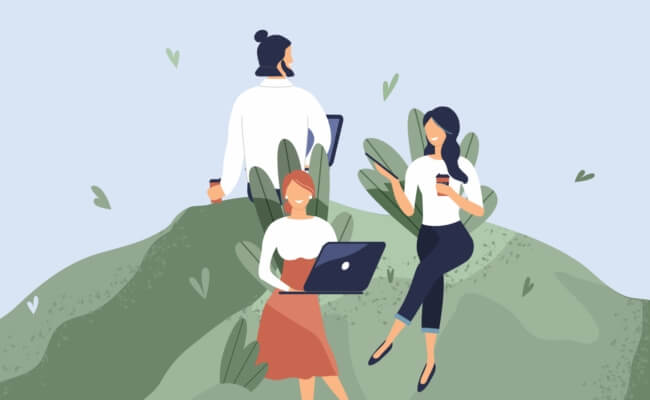 Design Thinking for Employee Experience (EX) Transformation
Date: 12 February 2024
Time: 9am – 5pm
Location: Singapore, In-person
In the ever-evolving landscape of work, employee experience (EX) design has emerged as a critical aspect of organisational transformation and employee satisfaction. To thrive in the new era of hybrid working and beyond, it is essential for HR practitioners and leaders to embrace intentional Employee Experience Design.
This one-day masterclass is specifically crafted for established HR practitioners and HR leaders keen to incorporate EX design principles into their work and create a positive, productive, and engaging workplace environment.
Aims to empower HR leaders and practitioners with the knowledge and tools to become champions of Employee Experience Design within their organisations. By the end of the course, attendees will be equipped to design and build seamless employee experiences that foster a culture of innovation, drive efficiency, and elevate the overall employee experience.
Key learning outcomes
Understanding EX and EX Measurement: Explore the fundamental concepts of Employee Experience (EX) and how it impacts organisational performance. Learn how to measure and assess EX effectively through qualitative and quantitative methods.
Conducting Employee Experience Research: Discover essential techniques for gathering meaningful insights about employee needs, expectations, pain points, and aspirations. Learn how to apply design thinking methodologies to approach EX research.
Identifying Employee Experience Challenges and Opportunities: Uncover potential gaps and opportunities in your organisation's current employee experience. Develop the skills to identify and prioritise areas for improvement and innovation with qualitative and quantitative research methods
Experience Ideation and Solutioning: Harness the power of creative thinking to generate innovative solutions that address specific EX challenges. Learn to co-create with employees, fostering a culture of inclusion and empowerment.
Developing Prototypes at Work: Learn how to prototype and test EX solutions in a controlled environment before full-scale implementation. Understand the iterative process of refining ideas based on real-time feedback.
Driving Transformational Change: Acquire essential change management skills to successfully implement EX initiatives across the organisation. Learn how to overcome resistance and gain buy-in from stakeholders.
Established HR Practitioners: Senior HR professionals looking to elevate their approach to employee experience, enhance their HR strategies, and create a more engaged and satisfied workforce.
HR Leaders: HR leaders aiming to build a dedicated employee experience function within their organisations and drive transformative change.
Curious EX designers: Established HR professionals looking to pivot their careers to the world of Employee Experience design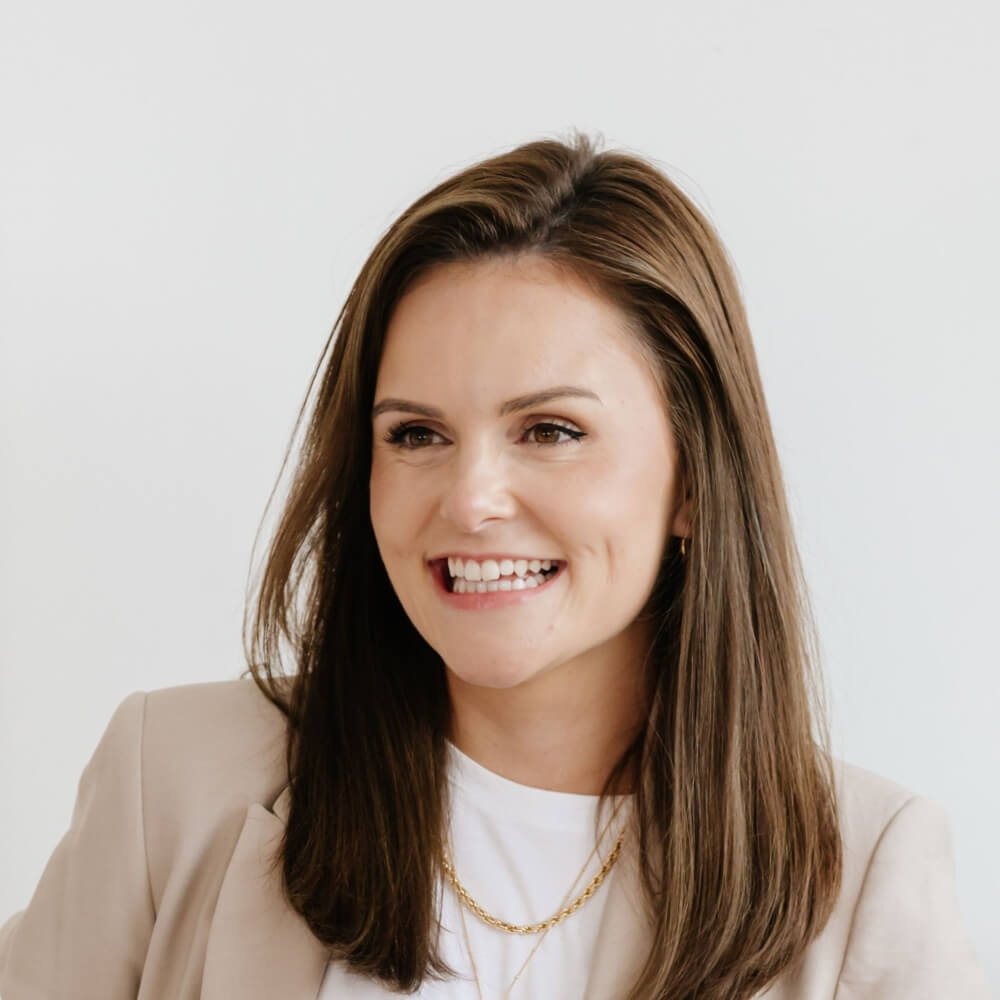 Sasha Wight
Founder & Lead Consultant
Wrkflow
Meet Sasha, the Founder and Lead Consultant at wrkflow, a seasoned expert and thought leader in Employee Experience (EX) design. With a growing list of globally renowned clients, including Gojek, Mars Inc., Deutsche Telekom, JERA, and ServiceNow, Sasha has a proven track record in delivering meaningful and design-centric EX transformations.
Certified in human-centered design with LUMA, Sasha is passionate about collaboration, technology, inclusive design, and measuring EX impact. Over the past three years, she has partnered with global organisations across tech, banking, government, telco, energy, and FMCG industries, driving transformative change for their employee experiences. She's helped some of the largest organisations in the world build their EX strategy and functions and has partnered with them on their journeys towards exceptional experiences for their people. In addition to transformation projects, Sasha partners with her clients as a coach and trainer to equip their teams with the EX design tools, frameworks and operating models needed to continue driving EX success.
Prior to launching wrkflow, Sasha served as an HR Transformation lead and digital HR technology alliance partner at KPMG, leading HR transformations and the ServiceNow alliance in Asia-Pacific. She also played a pivotal role in tech-enabled EX projects for central government during her time in the UK. Prior to her shift to EX and Transformation consulting, Sasha was an in-house HR leader supporting organisations including Samsung and ServiceNow in the UK & Ireland.
"Sasha's approach and style embody collaboration, a growth mindset and most importantly, a genuine commitment to the mutual success of our Associates and the project. Personally, I have quickly built a strong relationship with Sasha where she is a trusted advisor on our AX Journey at Mars. She has allowed me to continue to build my own leadership and functional capabilities as an Employee Experience and seasoned HR Leader. In the process, she has become a close friend and thought partner. I would recommend partnering with Sasha on any employee experience initiative or project your organisation is bringing to life."
Employee Experience Leader, Mars Inc.
"So grateful for the wonderful partnership, consulting and methodical research based approach that Sasha and her team at Wrkflow took towards solutions for our challenge of helping our women employees in APJ feel more fulfilled with their careers at SN – APJ. The team left us with some incredible solutions and ideas that we are now in the process of implementing. What I most appreciated was how Sasha and her team embedded within ours; applied a design thinking approach and in a very short time spanned across our region to bring forth honest and thought provoking dialogue – and we were on time and on budget"
"Sasha took us through a journey of discovery that really opened our eyes to what we need to focus on in the short, medium and long term to improve EX for our teams. Throughout the virtual workshop she kept us motivated, engaged and interested. It was a pleasure to engage with Sasha on this topic"
SVP Human Resources, Kuehne + Nagel
Key Sessions to be covered:
Analyse the impact of EX design on the future of work and hybrid working strategy
Explore employee experience's impact on engagement, productivity, and retention in organisations
Exploration of an EX-design framework and how it's used by organisations globally to improve organisational effectiveness.
Explore the purpose of experience mapping and how it can be used to effectively analyse and design experiences within an organisation
Analyse experience journey maps, their components, and their effective use in driving experience improvements across the organisation
Explore how to effectively use employee personas to conduct employee experience research.
Analyse the different employee experience research methods and tools teams can use to conduct research (qualitative and quantitative)
Explore human-centered design theory in EX design, emphasising employee centricity in ideation.
Learn how to work with the right stakeholders to ideate solutions and learn how to prioritise challenges for EX impact
Explore how to successfully implement EX design changes, who and how to effectively drive EX transformation and continuous improvement.
Explore EX measurement to analyse organisation and individual experiences effectively.
Singapore, In-person
12 February 2024, 9am – 5pm
Early Bird till 31st of October 2023
*8% GST applies to Singapore based companies and individuals.
**Group discounts applicable.
All bookings are final.
Should you be unable to attend, a substitute delegate is welcome at no extra charge.
HRO Masterclass Series cannot provide any refunds for cancellations.
HRO Masterclass Series reserves the rights to alter the programme without notice, including the substitution, amendment or cancellation of trainers and/or topics.
HRO Masterclass Series is not responsible for any loss or damage as a result of a substitution, alteration, postponement or cancellation of the event.