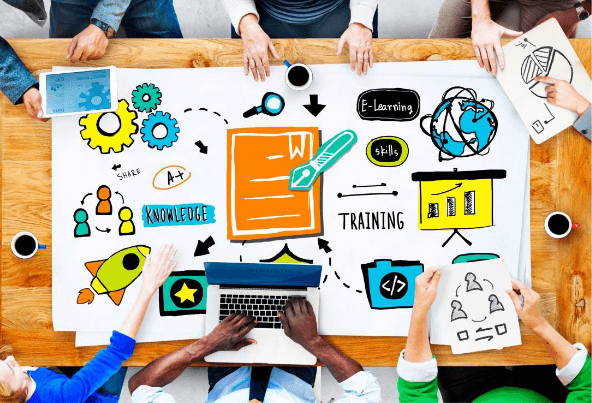 Talent Management Strategy for HR Leaders
Dates: 6 – 7 June 2023
Time: 9am – 5pm
Location: Singapore, In-person
2023 is the beginning of a new chapter of work. This means the same old talent management strategies will no longer cut it. It is high time HR leaders embrace and integrate new frameworks and cutting-edge tools that drive agility while empowering their teams to unlock their full potential for enhanced productivity and performance.
Every HR leader's agenda for the year is full of plans to drive change and generate tangible business results for both their people and organisations. But where do they start?
This two-day masterclass deep dives into the next necessary steps for every HR practitioner who is looking at:
Creating a talent management strategy for 2023 and beyond
Aligning talent management with business strategy
Exploring some key elements of talent management
Key learning outcomes:
A clear understanding of talent management and its key components
Greater appreciation of business strategy and how to align talent management strategy
More confidence when engaging and influencing stakeholders
Practical ideas on how to retain and engage employees
Deeper knowledge of performance management and how to build a robust and effective framework
Greater understanding of succession and career planning and how to implement it successfully
Mid-level HR professionals with talent experience looking to broaden their skills and expertise, as well as those in charge of aligning talent management strategy with overall business goals.
Talent Manager

 

Lead, Talent and Learning

 

Manager, Talent Development

 

Hr Manager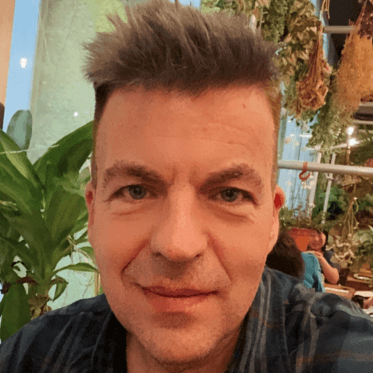 Glenn Smith
HR & Leadership Development Consultant
Glenn Smith has over 12 years of experience in talent development and management. He is a seasoned HR leader with a strong commercial and people orientation. He has spent the last nine years in Asia, working in ten different countries ranging from South Korea to Indonesia.
Glenn also has experience working in MNCs and start-up organisations. He has a natural flair for communication, coaching, and group facilitation. He is very experienced at creating impactful workshops to empower and develop leaders in their roles. His previous clients include Merling Entertainment and Korn Ferry.
"I was given a rare opportunity to work and report directly to Glenn during my time at the Adecco Group. If it was not for Glenn and his classroom training workshops, one-on-one coaching and several walk-and-talk sessions, I would not be the Talent Specialist that I am today. Glenn's industry knowledge and expertise as an HR leader, recruiter, manager and trainer speaks for itself. His work ethic, ambition, ability to connect with colleagues and clients, but to also have a huge amount of fun in the process is something I hadn't experienced before or since. I learnt a huge amount from Glenn which I continue to use on a daily basis, and this is probably the best compliment I can pay him."
Group Head of L&D, People and Operations, Asia
The Edge Partnership
"Mr. Glenn Smith, Learning & Development Manager is a great trainer and experienced coach who I never meet before. He really inspired me to unleash my 100% working ability in my daily sales field whenever I joined and completed his brilliant training sessions including management training. Always I learned something valuable from Glenn in order for me to fit into my managerial skills. Without saying anything, I dare to say I can't meet anyone else wherever I go."
Career Coach & Senior Director
"Glenn is an excellent trainer - he is irrepressibly enthusiastic and passionate about development, and he brings a wealth of experience in HR, management and coaching to the classroom. Glenn's warmth and personal integrity make him very popular with his colleagues across the globe, and it's a pleasure to work closely with him."
What is talent management? How does it fit into the HR ecosystem?
What are the key trends impacting talent management in 2023?
Exploring the broad concepts of talent management, why it is important and the value it can deliver
Gaining a deeper understanding of how talent management fits in and relates to the other functions of HR
Investigating the trends and challenges impacting talent management in 2023 and beyond
Understanding business strategy and aligning talent management strategy closely to it
Key elements to developing a winning strategy
How to adopt a more commercial mindset and understand more about business strategy
Learning how to align talent strategy to business strategy and ensuring we are delivering business value
Stakeholder management
Getting talent management a 'seat at the table'
Managing and influencing stakeholders
Identifying and understanding the needs and wants of your stakeholders
How to position yourself as an expert in the business
Using different influencing styles for maximum impact
Retaining and engagement strategies
How to keep your people, ensuring they are engaged and measuring it
Understanding what motivates and engages people
Exploring best practise strategies for engaging and retaining team members
Investigating how to measure your success
Closing remarks and end of Day 1
Performance management - do we need it?
Building a framework that drives the right behaviours
Exploring the fundamentals of performance management and how to get the best out of people
Investigating how the best companies do it!
How to introduce measurements (KPI, OKRs) that drive performance and behaviour
Talent reviews
360-degree feedback
Talent calibration
Workforce planning
Gaining a deeper understanding of talent reviews and how to set the process up
Introduction to strategic workforce planning, what it does and how to do it effectively
Succession and career planning
What is succession planning?

How to develop a plan and execute the plan

Understanding how to deliver real value through succession planning
How to create career pathways that are transparent and engaging
Dos and don'ts, and tips for talent management
Learning from the world's leading talent management experts
Knowledge sharing across the group
Tips and tricks to help us all deliver value and create meaningful impact
Closing remarks and end of Day 2
LIMITED TIME OFFER – TICKETS INCREASE IN PRICE IN
Singapore, In-person
6 – 7 June 2023, 9am – 5pm
Launch rate till 6th of April 2023
*8% GST applies to Singapore based companies and individuals.
**Group discounts applicable.
***This course is HRDF claimable for Malaysian-based companies.
All bookings are final.
Should you be unable to attend, a substitute delegate is welcome at no extra charge.
HRO Masterclass Series cannot provide any refunds for cancellations.
HRO Masterclass Series reserves the rights to alter the programme without notice, including the substitution, amendment or cancellation of trainers and/or topics.
HRO Masterclass Series is not responsible for any loss or damage as a result of a substitution, alteration, postponement or cancellation of the event.