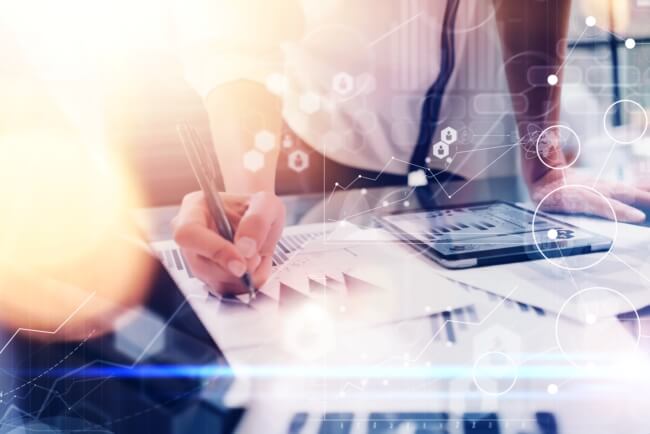 Data-Driven Strategic Workforce Planning for the Future
Date: 18 March 2024
Time: 9am – 1pm GMT +8
Location: Virtual
In today's rapidly changing business landscape, workforce planning is critical for an organisation's success. Data-driven strategic workforce planning ensures that businesses have the right talent in place to meet current and future business needs.
This interactive training session will equip participants with the knowledge and skills needed to leverage data and analytics for effective workforce planning, ultimately driving organisational success.
Key learning outcomes
By the end of this training session, participants will:
Understand what Strategic Workforce Planning
Appreciate the importance of data-driven strategic workforce planning in today's business environment
Learn how to collect, analyse, and interpret workforce data effectively
Develop strategies for aligning workforce planning with organizational goals and objectives
Gain insights into forecasting future talent needs and identifying skill gaps
Learn how to communicate workforce planning results to key stakeholders
Designed for mid-level HR professionals who is responsible for workforce planning and management within their organisation. Looking to learn data driven strategic workforce planning to enhance their skills and stay updated with the latest industry trends.
Chief Talent Officer
Retention Specialist / Manager
Staffing Specialist / Manager
Talent Specialist / Manager
Workforce Specialist / Manager
Workplace Strategist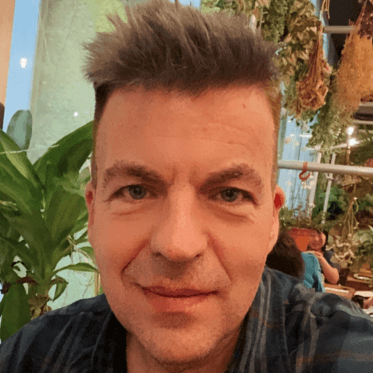 Glenn Smith
HR & Leadership Development Consultant
Glenn Smith has over 12 years of experience in talent development and management. He is a seasoned HR leader with a strong commercial and people orientation. He has spent the last nine years in Asia, working in ten different countries ranging from South Korea to Indonesia.
Glenn also has experience working in MNCs and start-up organisations. He has a natural flair for communication, coaching, and group facilitation. He is very experienced at creating impactful workshops to empower and develop leaders in their roles. His previous clients include Merling Entertainment and Korn Ferry.
"I was given a rare opportunity to work and report directly to Glenn during my time at the Adecco Group. If it was not for Glenn and his classroom training workshops, one-on-one coaching and several walk-and-talk sessions, I would not be the Talent Specialist that I am today. Glenn's industry knowledge and expertise as an HR leader, recruiter, manager and trainer speaks for itself. His work ethic, ambition, ability to connect with colleagues and clients, but to also have a huge amount of fun in the process is something I hadn't experienced before or since. I learnt a huge amount from Glenn which I continue to use on a daily basis, and this is probably the best compliment I can pay him."
Group Head of L&D, People and Operations, Asia
The Edge Partnership
"Mr. Glenn Smith, Learning & Development Manager is a great trainer and experienced coach who I never meet before. He really inspired me to unleash my 100% working ability in my daily sales field whenever I joined and completed his brilliant training sessions including management training. Always I learned something valuable from Glenn in order for me to fit into my managerial skills. Without saying anything, I dare to say I can't meet anyone else wherever I go."
Career Coach & Senior Director
"Glenn is an excellent trainer - he is irrepressibly enthusiastic and passionate about development, and he brings a wealth of experience in HR, management and coaching to the classroom. Glenn's warmth and personal integrity make him very popular with his colleagues across the globe, and it's a pleasure to work closely with him."
Session 1: Introduction to Strategic Workforce Planning
What is Strategic Workforce Planning?
Understanding the role of workforce planning in organisational success
Benefits of data-driven workforce planning
Key terminology and concepts
Session 2 - Data Collection and Analysis
Data collection methods and tools
Data analysis techniques for workforce insights
Hands-on exercises and case studies
Session 3 - Aligning Workforce Planning with Organizational Goals
Linking workforce planning to strategic objectives
Developing a workforce planning framework
Session 4 - Forecasting Talent Needs and Identifying Skill Gaps
Forecasting future talent requirements
Identifying and addressing skill gaps
Session 5 - Implementing Data-Driven Talent Management Strategies
Talent acquisition and retention strategies.
Virtual
18 March 2024, 9am – 1pm GMT +8
SPECIAL OFFER
*FOR FIRST 10 TICKETS ONLY*
*8% GST applies to Singapore based companies and individuals.
**Group discounts applicable.
***For payment made by 31 December 2023, 8% GST applies for Singapore-based companies and individuals.
****Any payment made from 1 January 2024, 9% GST applies for Singapore-based companies and individuals.
***The mode of delivery for this virtual class is Zoom.
All bookings are final.
Should you be unable to attend, a substitute delegate is welcome at no extra charge.
HRO Masterclass Series cannot provide any refunds for cancellations.
HRO Masterclass Series reserves the rights to alter the programme without notice, including the substitution, amendment or cancellation of trainers and/or topics.
HRO Masterclass Series is not responsible for any loss or damage as a result of a substitution, alteration, postponement or cancellation of the event.