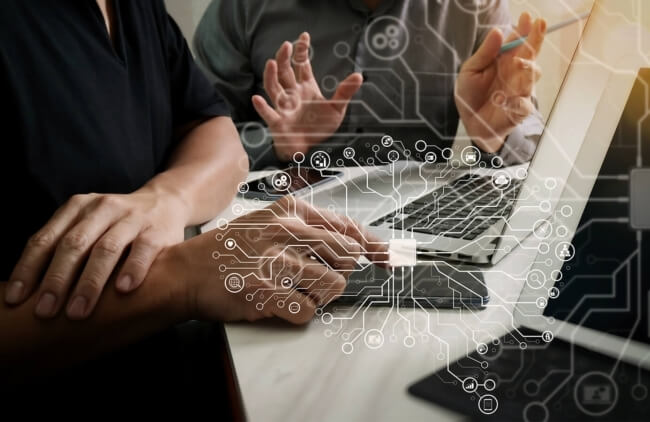 Harnessing Generative AI for Learning
Date: 22 – 23 February 2024
Time: 9am – 1pm (GMT +8)
Location: Virtual
In this masterclass, we demystify the fundamentals of Generative AI within the realm of Learning & Development. Discover how this groundbreaking technology can supercharge your capacity for rapid and innovative needs analysis, and the design of effective and creative learning solutions. We covers how L&D professionals can harness Generative AI to turn existing challenges into promising opportunities, ultimately leading to amplified learning impact and an enhanced return on investment.
Throughout the session, adequate and relevant hands-on activities are included for participants to explore AI-based tools and platforms. In addition, we'll shed light on pertinent use cases, illustrating the practical application of Generative AI in the L&D landscape.
Key learning outcomes
Explain Generative AI.
Understand Generative AI's transformative impact on L&D.
Grasp AI's strategic and ethical implications for L&D roles.
Master L&D-specific AI tools and their effective implementation.
Identify the construct of an effective prompt.
Write prompts to effectively communicate with Generative AI.
Explore AI's real-world applications in L&D, from skill gaps to learner motivation.
Stay updated on the future of AI-driven L&D and upcoming trends.
Determine the strategies to incorporate Generative AI for enhanced L&D results.
Mid-level learning leaders
Sales enablement leads
Learning design leads
Learning programme managers
People capability heads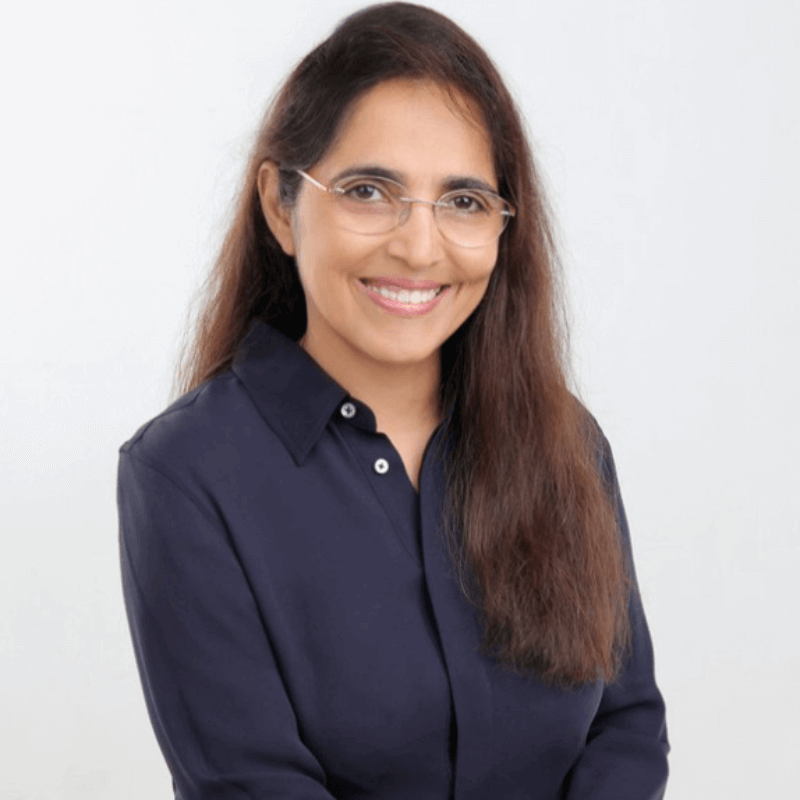 Sonia Sant
Learning and Development Transformation
Consultant
Sonia Sant, 30 years of experience in talent development and L&D transformation. She is a seasoned leader with strong business and people orientation. A trusted advisor to CXOs and CLOs, she has guided learning and development across Asia, the US, and Europe.
Sonia has served in global and regional roles at organisations including Standard Chartered, Microsoft, Dell, Lenovo, and NIIT. Utilising an innovative and unique data-driven methodology, Sonia creates high-impact learning programs. She expertly aligns business strategy with people development.
As the author of "What the Heck do I do about Upskilling the Workforce?", she advises on effective L&D strategic practices to respond with speed to Upskilling needs.
"Thanks for the guidance provided, the team at GDC have made good progress in developing new skills and expanding their knowledge base. Passion for learning and development is infectious, and the ideas you have shared have enabled us to review our approach in terms of how we can achieve our goals and continue to grow and thrive as a team. In short, I cannot recommend you highly enough. If you are looking for someone to help your team upskill and reach new heights, Sonia is the person you need."
Head of Global Delivery Centre
"Sonia was a very welcoming face when I joined Lenovo just recently. I was delighted to find that behind that smile lay a fiercely committed educator. Sonia drove some very leading-edge education ensembles across our Genomics portfolio which proved to be so good, it was adopted by other Geographies. Sonia, it was a great honour to work with you and I wish you all the best in everything you do."
Sinisa (Sin) Nikolic Sinisa Asia Pacific Director - High Performance Computing and AI
Lenovo Asia Pacific Director - High Performance Computing and AI
Lenovo
Introduction to AI Revolution: Understand the Evolution of AI and it's growing importance in the L&D sector
Discuss the historical context of AI in L&D.
Explore AI transformation of the L&D Industry.
Can Generative AI reduce the impact of digital workload on the
workforce?
(Part 1) Strategic Implications of Generative AI in L&D: Understand how Generative AI enhances processes and how it can alter traditional L&D roles.
What is Generative AI?
What can Generative AI do?
Explain key definitions and terminology.
How can you create value by using Generative AI?
What does embracing Generative AI mean for L&D's role?
(Part 2) Strategic Implications of Generative AI in L&D: Discuss the ethical aspects related to Generative AI and new outcome metrics enabled by its use.
What areas should be considered when applying Generative AI?
What are new outcome metrics enabled by Generative AI?
Generative AI Tools for L&D: Optimise value with commonly used Generative AI tools.
Demystify Generative AI tools.
Discuss the Generative AI-powered content creation process.
Explore different categories of Generative AI tools and apps: Bing chat, ChatGPT, Bard and others.
Effective Communications with Generative AI: Learn how to communicate effectively with Generative AI tools.
Understand and construct effective prompts for L&D.
Master creating long form and complex prompts.
Map prompts to real-world L&D challenges.
Identify platforms for creating structured prompts.
What is an efficient way to document prompts?
Hands on activity: Gain hands-on experience using Generative AI tools.
Create effective prompts from a business use case.
Observe the difference in the output from different tools.
(Part 1) Applications and Impact: Examine AI's application in identifying skills gaps and solving for learner motivation.
What are some applications where AI is being applied in organisations?
How to identify skill gaps and propose relevant solutions?
How to enhance learner motivation and engagement?
How to analyse learner behaviour from a completion report?
Explore different use cases to illustrate how L&D processes can be enhanced.
(Part 2) Applications and Impact: Explore how Generative AI enhances L&D processes
Describe how Generative AI can improve the efficiency and effectiveness of L&D processes, such as content creation, delivery, assessment, feedback.
Explain how Generative AI can enable personalised and adaptive learning experiences for learners, based on their preferences, needs, goals, performance.
Discuss how the Generative AI enhances the creation of content, personalisation, coaching, performance gap analysis and solutioning.
Explore different use cases to illustrate how L&D processes can be enhanced.
What is the impact of Generative AI on work? Discuss the emerging trends beyond Generative AI, such as autonomous AI agents.
Discuss how L&D can prepare to embrace the evolving role of Generative AI.
What are some roles emerging in the workspace?
What are the key skills for the Generative AI landscape?
How can L&D enable and support the workforce in the transformation?
What might the new-generation teams look like?
Future trends and beyond: Identify how trends will affect L&D and organisations.
What after Generative AI – Creative AI?
What are the intelligent AI agents, and what roles will they play in organisations?
Virtual
22 – 23 February 2024, 9am-1pm (GMT +8)
SPECIAL OFFER
*FOR FIRST 10 TICKETS ONLY*
*8% GST applies to Singapore based companies and individuals.
**Group discounts applicable.
***For payment made by 31 December 2023, 8% GST applies for Singapore-based companies and individuals.
****Any payment made from 1 January 2024, 9% GST applies for Singapore-based companies and individuals.
***The mode of delivery for this virtual class is Zoom.
All bookings are final.
Should you be unable to attend, a substitute delegate is welcome at no extra charge.
HRO Masterclass Series cannot provide any refunds for cancellations.
HRO Masterclass Series reserves the rights to alter the programme without notice, including the substitution, amendment or cancellation of trainers and/or topics.
HRO Masterclass Series is not responsible for any loss or damage as a result of a substitution, alteration, postponement or cancellation of the event.