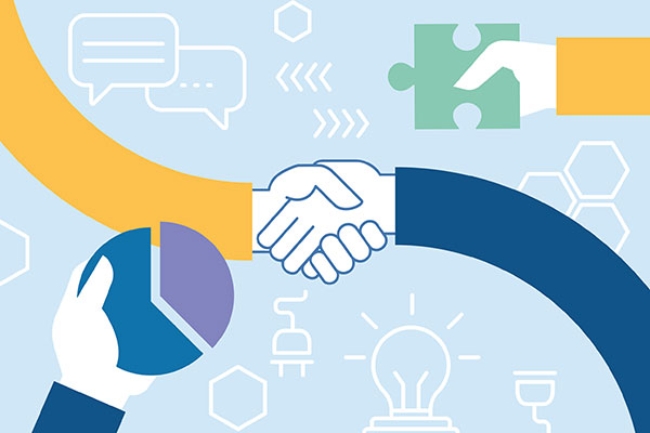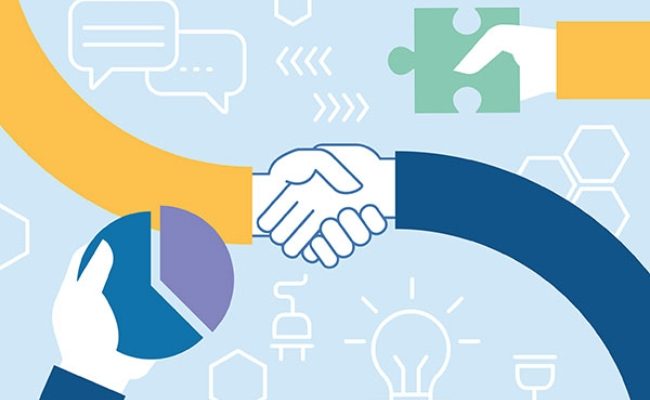 Managing Conflicts in Today's Workforce
Date: 25 March 2024
Time: 9am-5pm
Location: Singapore, In-Person 
Contemporary workplace conflicts are increasingly complex, fuelled by factors such as remote work dynamics, cultural diversity, and rapidly evolving technologies. These conflicts can manifest in various forms, from
interpersonal disagreements to team-wide discord. Effectively managing such conflicts is crucial for maintaining a productive and harmonious work environment. Poorly handled conflicts can lead to decreased employee engagement, reduced productivity and even legal complications. On the other hand, effective conflict management can turn disagreements into opportunities for growth, fostering a culture of open communication and continuous improvement.
This 1-day masterclass will introduce participants to the nature of workplace conflicts, sources of conflict and various resolution techniques. It will introduce participants to problem-solving and interpersonal skills, which are critical to conflict management. Special emphasis will be placed on the practise of communication skills, such as active listening, questioning and reframing effectively. It will also provide participants with a basic understanding of conflict coaching and workplace mediation.
Key learning outcomes
Identify various types and root causes of workplace conflict, enabling targeted dispute resolution strategies
Break a conflict issue down to facilitate a collaborative approach towards problem-solving
Improve communication skills essential for conflict management
Adopt a growth mindset in conflict situations, and facilitate constructive responses between individuals and within teams
Understand the importance of learning from each conflict experience to continuously adapt and improve conflict management skills for future situations
HR Managers / Senior Managers 

HR Executives

HR Generalists  

HR Business Partners (HRBPs) 

Employee Relations Specialists / Managers 
CHROs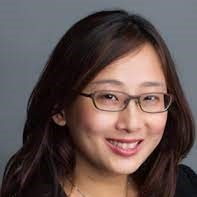 Principal Consultant
Linda Heng Mediation
Linda Heng has been a mediator and trainer in conflict resolution for the past 18 years. Her passion in appropriate dispute resolution was ignited in 2004 at the Harvard Program on Negotiation. She is a Principal Mediator and Principal Trainer with the Singapore Mediation Centre (SMC) where she focuses on shareholder, intellectual property, contract, employment and healthcare disputes. She is an Associate Mediator and Trainer with the Eagles Mediation and Counselling Centre (EMCC) where she focuses on family and interpersonal disputes. Linda is also appointed to the Hong Kong Mainland China Joint Mediation Centre's International Panel. She is a certified international commercial arbitrator (NUS) and a trained conflict coach by 2 Australian institutions.
Linda has not only trained lawyers and judges, but also senior level executives in the commercial space, professionals in the healthcare, education and social service sectors, as well as conducted advanced Mediation workshops for community mediators in Singapore. She was on the training faculty in "Psychology and Mediation" at the Regents University London and has contributed a chapter on this topic in the inaugural book "Mediation in Singapore – A Practical Guide" published by Sweet and Maxwell in 2018. Linda has conducted training workshops in Thailand and Sri Lanka and is a sought-after expert assessor at local and international negotiation and Mediation competitions.
In her trainings, Linda brings with her a rich tapestry of practical real-world experience in dispute resolution. In her capacity as a private mediator and conflict coach, Linda is often engaged for high stakes relational disputes, which may or may not include legal counsel. These include disputes among start-up founders, trustees and family businesses. Armed with a Degree in Business Administration and Masters in Mass Communication, she approaches Mediation with an appreciation of the individual, inter-personal and various stakeholder considerations underpinning disputes.
"I had the privilege to co-mediate with Linda in a challenging case. On top of her conflict resolution skills, Linda displayed personal attributes that was a key factor in moving that difficult mediation session along. She engendered and inspired much trust in the disputants and showed empathy with them such that the parties were greatly encouraged to persist despite seemingly impossible obstacles. I feel that her patience and genuine understanding of human nature, and her sincerity and calm manner with which she counselled the parties made a deep impression on the disputants and made it possible for them to come closer to a final resolution. As a Principal Mediator who has done mediation at SMC regularly since its beginning, I found that experience of co-mediation with Linda one of the most satisfying sessions "
Former Deputy Secretary, Ministry of Law (1995 to 2005)
"I participated in a mediation settlement session at the High Court conducted by the SMC. The mediation was presided by Linda involving a property dispute between 2 family members. As expected, emotions ran high in a matter of this nature. The acrimony was deeply ingrained between parties as they were locked in a contentious and long-standing dispute. Although parties were willing to mediate the matter it was fortuitous to have Linda in the 'trenches' of battle with us as counsel as each took extreme positions. Her patient, considered, empathetic and tenacity permeated the proceedings. This had the effect of diffusing the discord while allowing a healthy ventilation of disputed issues. Linda achieved this objective by allowing for a constructive sharing of views (which bridged the gap of miscommunication) and contained attempts to have opposing views pilloried. This set of qualities set the stage for a reconciliation of otherwise strongly held and indefeasible positions. Parties were thereby empowered to look beyond their immediate interests. Linda's enthusiasm to achieve a mutually beneficial outcome was to say the least, relentless. But quite apart from her negotiation skills and training, it was Linda's unselfish spirit that was both heartfelt and genuine. I commend her for her work and am thoroughly satisfied with the experience of her role as a Principal Mediator"
"I must say that Linda's role in the whole mediation process was exemplary, and I commend her for her calm demeanour which had contributed to a great extent, the eventual settlement of the case. I will obviously look towards using Linda for future mediations. She is what a mediator should be"
Managing Director, Chambers Law Corporation
Session 1: Types of Conflict
Group Activity
Lecture on diagnosing sources of conflict and appropriate interventions
Discussion on how to diagnose your own workplace conflicts
Session 2: Managing the Problem
Group Activity
Lecture on what are the interests, options, criteria, alternatives and commitment
Discussion on the application to workplace conflicts
Session 3: Managing the People
Lecture on how to communicate and manage relationship within your team
Practice active listening and reframing techniques
Role Play
Session 4: Introduction to Investigations, Mediation and Conflict Coaching
Lecture on the role of HR and senior management professionals plays
Demonstration to mediation and conflict coaching techniques
Activity (Conflict Coaching)
Singapore, In-Person
25th March 2024, 9am-5pm
*8% GST applies to Singapore based companies and individuals.
**Group discounts applicable.
***For payment made by 31 December 2023, 8% GST applies for Singapore-based companies and individuals.
****Any payment made from 1 January 2024, 9% GST applies for Singapore-based companies and individuals.
All bookings are final.
Should you be unable to attend, a substitute delegate is welcome at no extra charge.
HRO Masterclass Series cannot provide any refunds for cancellations.
HRO Masterclass Series reserves the rights to alter the programme without notice, including the substitution, amendment or cancellation of trainers and/or topics.
HRO Masterclass Series is not responsible for any loss or damage as a result of a substitution, alteration, postponement or cancellation of the event.