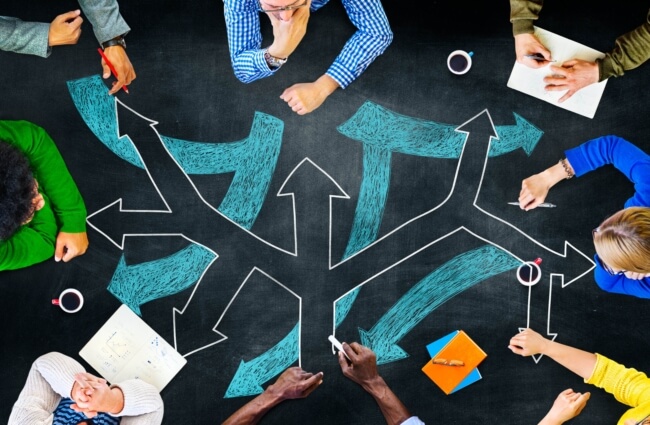 Adaptive L&D – Navigating Rapid Business Changes
Date: 22 – 23 January 2024
Time: 9am – 1pm
Location: Virtual (GMT+8)
Creating powerful, engaging, and tailored learning experiences is hard. Yet, with the Adaptive L&D approach—anchored in expert insights—it becomes smoother. This method, which shouldn't be confused with simple adaptive learning programme, guides you to a more holistic adjustment to dynamic business demands, designing agile learning contexts, and subsequently boosting employee engagement, experience, and outcomes.
On that note, in today's dynamic business environment, learning is not just an event but a continuous journey. For many, however, learning & development (L&D) remains sidelined, perceived as not directly linked to immediate business objectives.
Organisations are increasingly leaning on L&D to close skill gaps and foster a culture of innovation. However, L&D faces their own set of challenges, such as resource constraints, the effectiveness of tools, courses and ensuring the alignment with evolving business needs. But with the right approach, L&D can transform these challenges, delivering impactful experiences that align seamlessly with business objectives.
This is where adaptivity comes into play. Embracing adaptivity allows L&D to anticipate changes, implement agile systems that respond quickly, and design innovative, human-centered learning experiences.
Here lies the essence of our workshop. It's not just about positioning L&D as pivotal; it's about making it smoother to get there with an Adaptive L&D approach.
To elaborate, the Adaptive L&D approach amplifies employee experiences, directly influencing business results with agility. Join us as we delve into the adaptive L&D journey, from understanding its essence to implementing its principles for measurable impact.
In this masterclass, you'll dive into the essential aspects of Adaptive L&D. Explore the inherent challenges L&D face and uncover the advantages of pivoting to a more adaptive model. You'll explore its main benefits and challenges and see its real-world impact. By the end, you'll appreciate how agility in learning not only enhances engagement and employee experience but also leads to measurable business impact.
Key learning outcomes
Understand L&D challenges and discover how Adaptive L&D enhances engagement, employee experience, and learning impact.
Learn to respond to an evolving business landscape with speed and agility.
Understand what to measure to track internal and external shifts, and identify sources to gather these insights.
Explore how Adaptive L&D can elevate the role of L&D as a central strategic function.
Uncover industry best practices and methodologies that facilitate transition to an Adaptive L&D system.
Distinguish between Adaptive Learning programme and the holistic Adaptive L&D System approach.
Acquire actionable steps to effectively lead and implement this approach.
Mid to Senior Learning leaders
Sales Enablement Leads
Learning Design Leads
Learning Programme Managers
People Capability Heads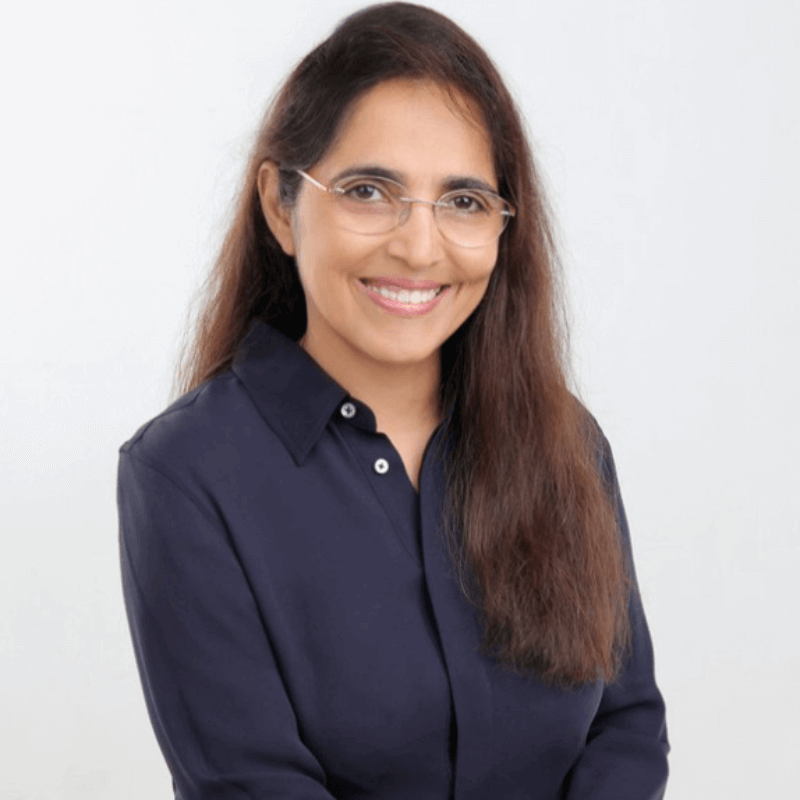 Sonia Sant
Learning and Development Transformation
Consultant
Sonia Sant, 30 years of experience in talent development and L&D transformation. She is a seasoned leader with strong business and people orientation. A trusted advisor to CXOs and CLOs, she has guided learning and development across Asia, the US, and Europe.
Sonia has served in global and regional roles at organisations including Standard Chartered, Microsoft, Dell, Lenovo, and NIIT. Utilising an innovative and unique data-driven methodology, Sonia creates high-impact learning programs. She expertly aligns business strategy with people development.
As the author of "What the Heck do I do about Upskilling the Workforce?", she advises on effective L&D strategic practices to respond with speed to Upskilling needs.
"Thanks for the guidance provided, the team at GDC have made good progress in developing new skills and expanding their knowledge base. Passion for learning and development is infectious, and the ideas you have shared have enabled us to review our approach in terms of how we can achieve our goals and continue to grow and thrive as a team. In short, I cannot recommend you highly enough. If you are looking for someone to help your team upskill and reach new heights, Sonia is the person you need."
Head of Global Delivery Centre
"Sonia was a very welcoming face when I joined Lenovo just recently. I was delighted to find that behind that smile lay a fiercely committed educator. Sonia drove some very leading-edge education ensembles across our Genomics portfolio which proved to be so good, it was adopted by other Geographies. Sonia, it was a great honour to work with you and I wish you all the best in everything you do."
Sinisa (Sin) Nikolic Sinisa Asia Pacific Director - High Performance Computing and AI
Lenovo Asia Pacific Director - High Performance Computing and AI
Lenovo
L&D Transformation: Edge to Core: Learn strategies to position L&D at the core of organisational success and value
Discover the current perception of L&D's value within most organisations.
Uncover strategies to position L&D as a core strategic partner to business.
Recognise indicators of L&D's growing value.
Discover how L&D can craft high impact, contextual learning experiences with speed, empathy, and agility in response to changing business landscape.
Differentiate between adaptive learning and the broader adaptive L&D system.
Basics of Adaptive L&D: Understand the significance of an Adaptive L&D approach for L&D
Define Adaptive L&D approach and its key characteristics.
Explore how Adaptive L&D enhances learning impact, engagement, experience, and content relatability.
Recognise the advantages of Adaptive L&D in addressing evolving business needs.
Delve into industry expert perspectives on Adaptive L&D.
Comparison: Traditional versus Adaptive L&D Practices
Discuss the strengths and weaknesses of the traditional L&D practices.
Explore the core capabilities of Adaptive L&D practices such as the "SEED" practices.
Contrast traditional and adaptive L&D practices.
SEED's Role in Practical Adaptive Transition
Understand SEED's practical approach for transitioning to adaptive L&D.
dentify how you can start today with the resources at hand to track changing needs, respond with speed, design contextual learning.
Discover actionable steps using available resources to track changing needs and design relevant learning with speed.
Use Case Demo of applying the practices to design an agile experience with speed on platforms such as EasySim and 7taps and capture behavioural data that matters.
Building an Adaptive L&D Strategy
Recognise the importance of a flexible mindset for a successful adaptive system.
Craft a flexible and proactive L&D system that enhances value, agility, and employee experience.
Construct an L&D strategy rooted in insights from industry experts.
Map traditional L&D strategy to agile counterparts.
Quick Recap of Day 1 and Expectations for Day 2
Executing Adaptive L&D Strategy with Speed
Master strategies to rapidly execute adaptable L&D solutions using technology and agile design principles.
Choose metrics to determine effectiveness and guide L&D decisions.
Understand the advantages of Enterprise Technology over traditional learning management systems.
Application of Adaptive L&D Practices
Apply SEED practices to real-world scenarios aiding in the development of an adaptive system.
Leadership in Adaptive L&D Transformation
Chart your L&D transition path with self-awareness tools.
Learn to effectively support and lead your team through transitions.
Discover strategies to gain stakeholder support for L&D initiatives.
Determine metrics to showcase L&D's value in evolving business scenarios.
Summarise key takeaways and prepare next steps
Virtual
22 – 23 January 2024, 9am – 1pm (GMT +8)
SPECIAL OFFER
*FOR FIRST 10 TICKETS ONLY*
*8% GST applies to Singapore based companies and individuals.
**Group discounts applicable.
***For payment made by 31 December 2023, 8% GST applies for Singapore-based companies and individuals.
****Any payment made from 1 January 2024, 9% GST applies for Singapore-based companies and individuals.
***The mode of delivery for this virtual class is Zoom.
All bookings are final.
Should you be unable to attend, a substitute delegate is welcome at no extra charge.
HRO Masterclass Series cannot provide any refunds for cancellations.
HRO Masterclass Series reserves the rights to alter the programme without notice, including the substitution, amendment or cancellation of trainers and/or topics.
HRO Masterclass Series is not responsible for any loss or damage as a result of a substitution, alteration, postponement or cancellation of the event.