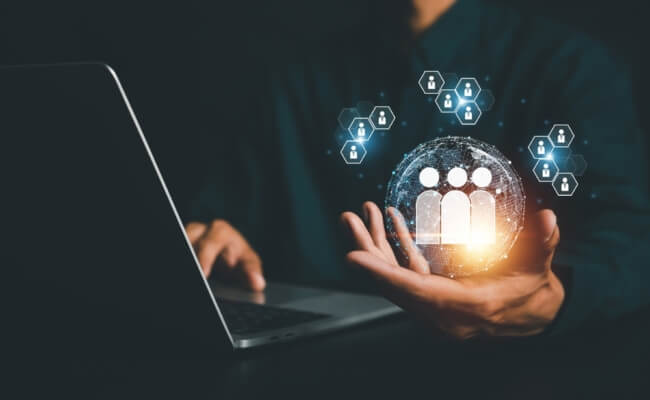 Cohort-Based Learning Techniques to Drive Collaboration
Date: 4-5 December 2023
Time: 9am – 12am (GMT +8)
Location: Virtual
In today's rapidly evolving business landscape, the pandemic and the rise of Generative AI have increased the pressure on employees to adapt quickly to new skills, power skills, and behaviors and ways of working.
This is creating an increasing pressure on L&D to offer innovative learning experiences that meet the demands for speed, agility, and real-world application of the employees.
Collaborative learning experiences, such as Cohort-Based Learning (CBL), can significantly speed up this process. In CBL, learners work together as a cohort, share, and learn from each other, and rely on a community to seek pointers to their specific challenges. Learning in this way rapidly expands learners' horizons, options, and contextual understanding.
L&D can enhance the impact of learning goals across a range of areas, such as leadership, DE&I, Change Management, Onboarding and enhancing Functional trainings. L&D can leverage both the self-paced elements and the unique live, community-led, collaborative experiences of CBL to guide a diverse cohort along specific career paths or towards targeted learning outcomes.
Key learning outcomes
This masterclass covers the essential aspects of Cohort-Based Learning (CBL), such as its core components, benefits, challenges, and overall impact. You will understand CBL's collaborative advantages, and how to measure its impact effectively. You will gain actionable insights into how to evaluate the suitability of a CBL to your specific learning and business goal.
Understand what Cohort-Based Learning (CBL) is and how it differs from traditional learning methods.
Explore how CBL can foster collaboration and engagement within teams and organizations.
Identify the core components, benefits, common use cases, and the potential impact of implementing CBL.
Learn the key design principles that make CBL effective, including the roles of facilitators and peers.
Examine the challenges and best practices associated with CBL, including scalability and technology considerations.
Evaluate the suitability of CBL for specific organizational objectives.
Mid-level learning leaders
Sales enablement leads
Learning design leads
Learning programme managers
People capability heads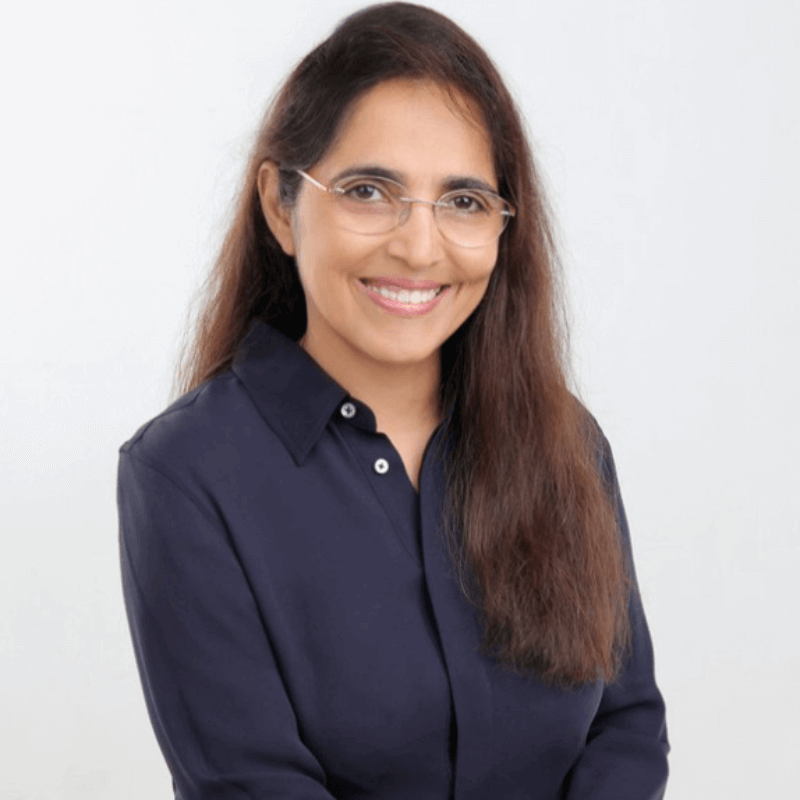 Sonia Sant
Learning and Development Transformation
Consultant
Sonia Sant, 30 years of experience in talent development and L&D transformation. She is a seasoned leader with strong business and people orientation. A trusted advisor to CXOs and CLOs, she has guided learning and development across Asia, the US, and Europe.
Sonia has served in global and regional roles at organisations including Standard Chartered, Microsoft, Dell, Lenovo, and NIIT. Utilising an innovative and unique data-driven methodology, Sonia creates high-impact learning programs. She expertly aligns business strategy with people development.
As the author of "What the Heck do I do about Upskilling the Workforce?", she advises on effective L&D strategic practices to respond with speed to Upskilling needs.
"Thanks for the guidance provided, the team at GDC have made good progress in developing new skills and expanding their knowledge base. Passion for learning and development is infectious, and the ideas you have shared have enabled us to review our approach in terms of how we can achieve our goals and continue to grow and thrive as a team. In short, I cannot recommend you highly enough. If you are looking for someone to help your team upskill and reach new heights, Sonia is the person you need."
Head of Global Delivery Centre
"Sonia was a very welcoming face when I joined Lenovo just recently. I was delighted to find that behind that smile lay a fiercely committed educator. Sonia drove some very leading-edge education ensembles across our Genomics portfolio which proved to be so good, it was adopted by other Geographies. Sonia, it was a great honour to work with you and I wish you all the best in everything you do."
Sinisa (Sin) Nikolic Sinisa Asia Pacific Director - High Performance Computing and AI
Lenovo Asia Pacific Director - High Performance Computing and AI
Lenovo
What is Cohort-Based Learning (CBL): Identify what Cohort-Based Learning (CBL) is and how it differs from other learning methods.
What is CBL?
How is it different from other learning methods?
How is the case study-based application in a self-paced different from the learning-by-doing in CBL?
Why is Cohort-Based Learning (CBL) important: Understand why CBL is beneficial.
Explain the benefits of Cohort-Based Learning.
What are the benefits?
Why should you consider using it?
Foster Collaboration with CBL: How to use CBL to foster collaboration?
Introduce the key factors that influence collaboration in a CBL program.
Explain the benefits of collaboration.
(Part 1) Design Principles: What are the design principles for effective Cohort-Based Learning (CBL) design?
Identify the key pillars of CBL?
Identify the core design components of CBL?What are the principles and mechanics of CBL?
Explore the parameters of a decision matrix to evaluate suitability of implementing CBL for a given learning goal.
(Part 2) Design Principles: What is the role of facilitators and peers in CBL?
Describe the role of a facilitator. Coaching, Feedback.
Describe the role of peers in peer-to-peer learning activities.
Who builds and manages the community of learners- Forums, Asynchronous/Synchronous?
List the imperatives, such as technology platform, budget, cost factors, certified facilitator, time to create content.
Use Case: For the given scenario, using the template design a 2-week outline for a Cohort-Based program.
Quick Recap of Day 1 and Expectations for Day 2
Benefits, use cases Cohort-Based Learning(CBL): Understand the benefits and use cases of Cohort-Based Learning(CBL).
Explain the benefits of Cohort-Based Learning(CBL).
Identify how organizations are using CBL.
Impact of Cohort-Based Learning (CBL): Understand the use cases, and impact of CBL
What are the different applications of CBL?
List some common use cases for CBL.
How to measure the impact of a CBL program?
Identify metrics that would help measure the effectiveness of Cohort-Based Learning in real time and enable you to take an appropriate early action based on the data insights.
Challenges and Best Practices: What are the challenges and best practices of Cohort-Based Learning (CBL)?
Identify the common challenges of CBL associated with each pillar.
Discuss the best practices and strategies to overcome these challenges.
Determine if you must or must not scale.
Balancing the trade-off between cohort size and learner interaction.
Analyse the feasibility of using CBL for a given scenario: Evaluate whether CBL is the right approach.
Analyse the given case study.
Fill out the decision matrix to evaluate if CBL is the right approach.
Utilize the provided Decision Metrics template.
Summarize key takeaways and prepare for next steps
Q&A
Virtual
4 – 5 December 2023, 9am – 12pm (GMT +8)
SPECIAL OFFER
*FOR FIRST 10 TICKETS ONLY*
*8% GST applies to Singapore based companies and individuals.
**Group discounts applicable.
***The mode of delivery for this virtual class is Zoom.
All bookings are final.
Should you be unable to attend, a substitute delegate is welcome at no extra charge.
HRO Masterclass Series cannot provide any refunds for cancellations.
HRO Masterclass Series reserves the rights to alter the programme without notice, including the substitution, amendment or cancellation of trainers and/or topics.
HRO Masterclass Series is not responsible for any loss or damage as a result of a substitution, alteration, postponement or cancellation of the event.