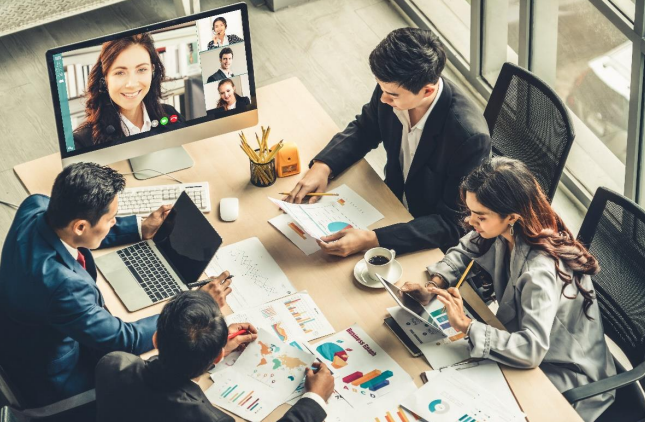 Mastering Learning and Development Strategy
Date: 15-16 January 2024
Time: 9am – 1pm
Location: Virtual (GMT+8)
While the global climate remains uncertain, one thing for sure – Learning and Development (L&D) responsibilities will continue to grow and will be playing an increasingly critical role in maximising business outcomes in 2024 and beyond.
With L&D undergoing a huge transformation, it is becoming more cross-functional and strategic as it works closely with the business to drive growth. This means L&D practitioners need to up the ante on their capabilities which will be crucial for driving business impact
This two-day masterclass deep dives into the next necessary steps for every L&D practitioner who is looking at:
Creating an L&D function that truly impacts the business and develops people
Understanding your business and aligning L&D strategy to business strategy
Exploring best practices for people development in 2024
Key learning outcomes
A clear understanding of L&D and its key components
Greater appreciation of business strategy and how to align L&D strategy
More confidence having stakeholder conversations and discovering what the business needs
More expertise and understanding in creating a blended learning approach
Practical tools and ideas for ensuring effective learning retention
Deep diving more about digital learning and how to do it well
Mid-level HR professionals with talent experience looking to expand their skills and expertise, as well as being responsible for aligning L&D strategy with overall business goals.
Lead, Talent and Learning
Manager, Talent Development
Manager, Learning and Development
HR Manager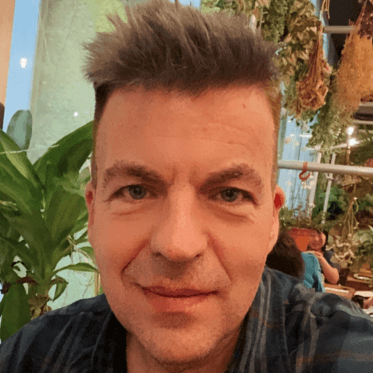 Glenn Smith
HR & Leadership Development Consultant
Glenn Smith has over 12 years of experience in talent development and management. He is a seasoned HR leader with a strong commercial and people orientation. He has spent the last nine years in Asia, working in ten different countries ranging from South Korea to Indonesia.
Glenn also has experience working in MNCs and start-up organisations. He has a natural flair for communication, coaching, and group facilitation. He is very experienced at creating impactful workshops to empower and develop leaders in their roles. His previous clients include Merling Entertainment and Korn Ferry.
"I was given a rare opportunity to work and report directly to Glenn during my time at the Adecco Group. If it was not for Glenn and his classroom training workshops, one-on-one coaching and several walk-and-talk sessions, I would not be the Talent Specialist that I am today. Glenn's industry knowledge and expertise as an HR leader, recruiter, manager and trainer speaks for itself. His work ethic, ambition, ability to connect with colleagues and clients, but to also have a huge amount of fun in the process is something I hadn't experienced before or since. I learnt a huge amount from Glenn which I continue to use on a daily basis, and this is probably the best compliment I can pay him."
Group Head of L&D, People and Operations, Asia
The Edge Partnership
"Mr. Glenn Smith, Learning & Development Manager is a great trainer and experienced coach who I never meet before. He really inspired me to unleash my 100% working ability in my daily sales field whenever I joined and completed his brilliant training sessions including management training. Always I learned something valuable from Glenn in order for me to fit into my managerial skills. Without saying anything, I dare to say I can't meet anyone else wherever I go."
Career Coach & Senior Director
"Glenn is an excellent trainer - he is irrepressibly enthusiastic and passionate about development, and he brings a wealth of experience in HR, management and coaching to the classroom. Glenn's warmth and personal integrity make him very popular with his colleagues across the globe, and it's a pleasure to work closely with him."
What is Learning & Development? What role does it play in the HR
ecosystem?
What are the major trends influencing L&D in 2024?
Understand the scope of Learning & Development and how it can add
value and impact business success.
Explore how Learning & Development fits into and interacts with other HR
functions.
Understanding business strategy and aligning L&D strategy closely to it
How to adopt a more commercial mindset and understand business strategy.
Learning how to align talent strategy to business strategy and ensuring we are delivering business value.
Defining business and learning outcomes
Learning how to deeply understand the learning and business outcomes of every learning intervention
How to engage with stakeholders to create development programmes to lead to lasting change
Designing a blended learning experience
Understanding the concept of blended learning and how it is effective
Exploring learning models for impactful development including the 70:20:10 rule of learning
Creating an impactful workshop
Working with vendors to create impactful learning experiences
How to design and write a workshop or programme that gives the WOW factor
Driving knowledge transfer – making the learning stick!
How to ensure people don't forget what they learned
Explore the science of knowledge retention
Measuring success
Investigate how to know the learning intervention worked
Learn how and what to measure to demonstrate value to the business
Digital learning – Doing it well
A deep dive into digital learning, what it is, and how to do it well
Learn from the best in the world, and how have they done it well
Drive engagement and participation in digital learning
Virtual
15-16 January 2024 , 9am – 1pm
*8% GST applies to Singapore based companies and individuals.
**Group discounts applicable.
***For payment made by 31 December 2023, 8% GST applies for Singapore-based companies and individuals.
****Any payment made from 1 January 2024, 9% GST applies for Singapore-based companies and individuals.
***The mode of delivery for this virtual class is Zoom.
All bookings are final.
Should you be unable to attend, a substitute delegate is welcome at no extra charge.
HRO Masterclass Series cannot provide any refunds for cancellations.
HRO Masterclass Series reserves the rights to alter the programme without notice, including the substitution, amendment or cancellation of trainers and/or topics.
HRO Masterclass Series is not responsible for any loss or damage as a result of a substitution, alteration, postponement or cancellation of the event.